Does things to makes the do goods
Joined

Feb 14, 2013
Likes

111
Location
Finally got something goin this weekend, its been almost a full month since i did any work. I made it out to Florida for the Daytona freeride and had an amazing time, planned on getting some work done when I got back but the rainy weather hit us.
So yesterday I started out sanding everything down, knockin down the edges that were left from a month ago. Got the surface sanded and cleaned real good.
Then went nice and easy with 2 more layers of 1708 from the very front corner of the nose all the way to in front of the battery tray, continuing the stepped edge from where i left off last.
A little hard to see in the pic with all the sunlight
Then i decided i wanted to just go for it and get the rest of the bottom done with a nice layer. So i started mocking up a huge layer of 1708.
I wanted to do the entire length of the engine bay from the bulkhead to the very tip of the nose, but I had a hard time last time I worked with a large piece in the tight quarters of the nose area.
So I decided to cut it a bit shorter, doing only 40 inches from the bulkhead, with 1 inch going up into the bulkhead.
Also eyeballed and tapered the front of it a little bit. The nose area was still wet from the layup i just did so i had to eyeball measure to get the taper nice
After cutting out all these holes nice and pretty, a big old cup o resin got mixed up with a whole bunch of black dye.
I did have some trouble with this huge of a piece, but in the end it came out really good and im pretty stoked.
The next day I trimmed up the rough edges around the perimeter and around the fittings so i dont stab myself later on
Then went and mocked up my pole to see how far it was going to sit when fully extended.
Heres the part where you guys have a good laugh at the pole im using with this turd of a superjet hahaha
Anyways, Im not satisfied with how far it extends and want to squeeze a few more degrees out of it by leveling the bracket mounting surface.
So i just put that aside and kept moving, used some leftover scraps of 1708 to start on the exterior seam
Once the exterior seams finished, that pole bracket surface is getting done.
Felt like i got a good amount done this weekend after laying that giant ass piece in the engine bay.
Wana just keep chuggin along, another beer another day!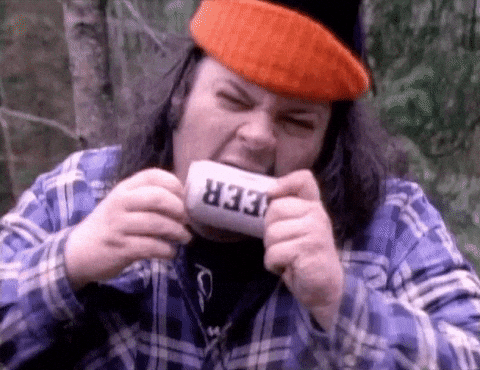 Cheers dudes!