I'm resurrecting my old thread. I can't believe I have had this ski for 8 years now
But, I am back into the tray hauling it all apart again. My reason is that the bottom deck of my tray section has broken open leaving a rather substantial breach on both sides. My thoughts are this happened from the removed original expanding foam leaving the tray area lacking internal structure. The pool noodles will compress a lot and couldn't be jammed in there tight enough to give adequate structure so I will be removing and discarding those. The idea was given to me by Quinc to use rigid foam that can be bought at Home Depot. I went a step further and researched the foam variants because it came to memory that there has been a lot of question on here about what is a good alternative to the expanding foam. I too agree to that, I didn't like the mess of the original stuff when I cleaned it out, and I didn't want to do it again should there be a reason to get back inside the tray section. Having researched foam for a good portion of the last 4 or 5 days, I have found that the most applicable foam for my needs is a high density ground support foam with a compressive strength of 100 psi.
Initially, when researching the different manufacturers and where to get it, I learned that when it is in the form of 7 or 10 inch thickness, it is called dock billet. While this is not widely available for me in my location, what I have found is Dow Highload 100 blue rigid foam intended for use under load bearing surfaces such as airport runways etc. It is closed cell foam with the desired 100 psi compressive strength. It is also regarded as beneficial for use in marine applications where there is a need for structural integrity, and in the right thickness it can be used for artificial islands like docks, golf course islands and the like. The sheet size I bought comes as a 2" thick by 24" wide and 8' length. I will cut it accordingly and laminate it using Lepage PL300 foam board adhesive. This adhesive is specially formulated to bond well to foam and not attack it deteriorating it. I will update with photos later this week.
On a plus side, my original repair job using aluminum threaded backing plates worked to my benefit. I was able to chisel off the old glass repair work...with a good bit of difficulty mind you...and expose the fasteners for re-use on this next repair. I will also be removing the scupper system as I had sealed it off a long time ago due to constantly leaking one way valves and engine compartment flooding. I have gone this long without it, that proves I really do not need it. While I'm at it, I will be removing the Tom21 sponsons I installed years ago because the first 1/4 of the front portion on the left side eventually broke off. I will be turning my hull back into a mostly stock hull and keeping that way. Below are some links to some 100 psi capable foam options.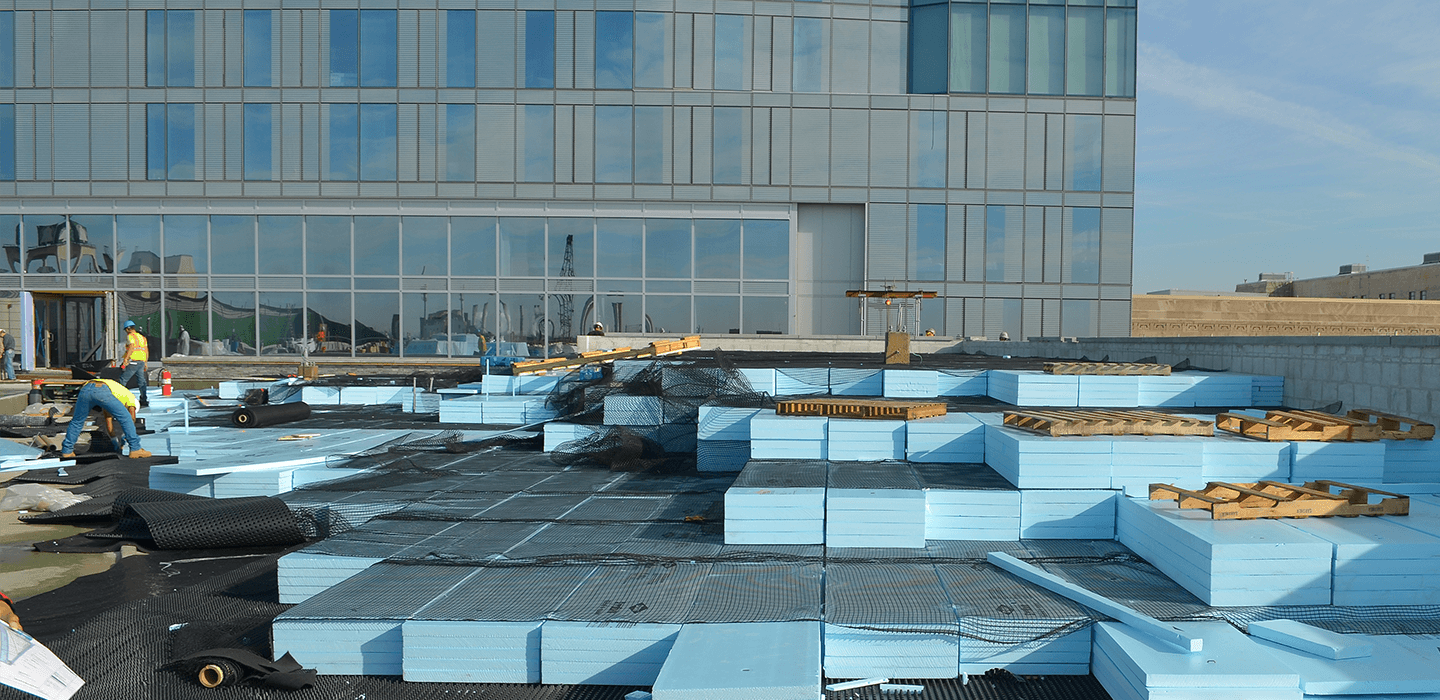 Get the muscle to meet the high-load applications and the insulative strength to work in low-temperature applications. DuPont™ Highload™ XPS Insulation is designed to stand up to the demands of airport runways, bridge abutments, ice rinks, and more.

www.dupont.com
Select the best building insulation based on the unique needs of your commercial project.
insulation.owenscorning.ca